Chairman of Adavi Local Government, Hon. Joseph Omuya Salami, on Monday, presented new motorcycles to local hunters in the council.
He urged them to redouble their operational tactics in a bid to achieve the desired goals of securing the council.
Speaking at the presentation in Ogaminana, Hon. Joseph Omuya reiterated his commitment to strengthen the security architecture of the council.
He stated that the donation of brand new motorcycles is to ease movement of hunters, and aide their assessment of inaccessible bush paths.
He commended the hunters for their efforts and also acknowledged that their sacrifices for the peace of Adavi LGA cannot be over emphasized.
"We cannot assure you of paying back as no amount will quantify your selfless services but certainly God in heaven will reward and protect you at all times," he prayed.
The council boss also donated some motorcycles to the supporters of the All Progressives Congress (APC) and noted that to whom much is given, much is expected.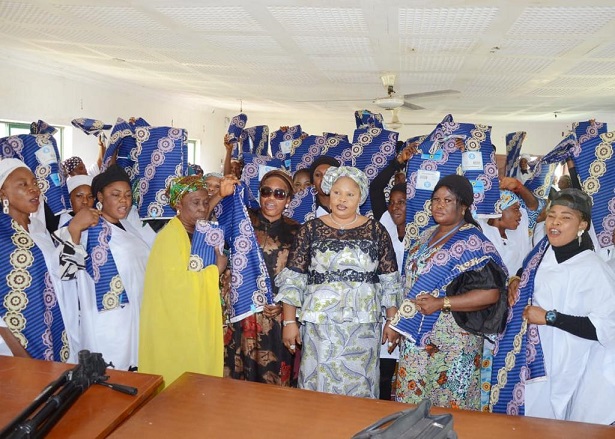 "We are doing our best to bring dividends to the grassroot, and we will always continue to do that. You should be assured that this empowerment is just one amongst many others," he said.
The women were also not left out as the wife of the Executive Chairman, Mrs. Esther Joseph, donated cash and wrappers to them.
She appreciated and charged the women to continue supporting the administration of Governor Yahaya Adoza Bello and the All Progressives Congress.
"We women are blessings, and as such, when you have us, you are good to go.
"My fellow women, I want you to know that we value you and everything that has to do with you," she said.
Join Ebira Online Newsletter
Subscribe to our mailing list and get interesting stories and updates to your email inbox.