Newly wedded actress, Peggy Ovire, tears up as she dances with her father during her traditional wedding to her husband, Frederick Leonard.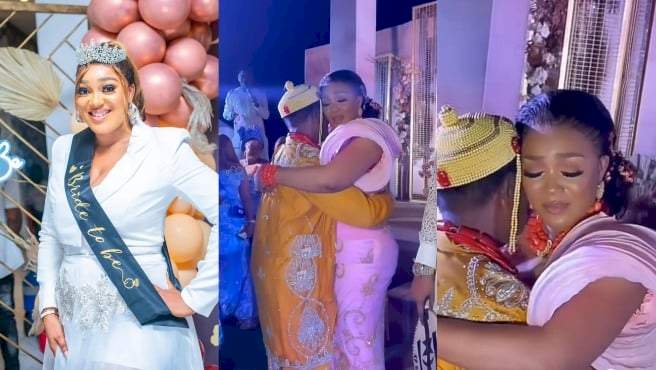 The actress who dived into the story of her love with her husband and how they dated for seven years sheds warm tears while in the arms of her father.
During the father and daughter moment, Peggy Ovire took her time with the goodbye dance with her father as she sets for her husband's house.
The Urhobo man whispered words to his daughter while she nodded in reaction to every thing he mentioned.
Watch the video below: