Who is Bola Ahmed Tinubu, where is Tinubu from?
Tinubu is a native of Osun State. He came out of his mother's loins, Abibatu Mogaji, on 29th March 1952. As of 2022, he's 70 years old.
No information about his dad. But, his mum was a trader who became the Iyaloja, of Lagos state. She held the position till her death.
Tinubu's education is one remarkable thing worth knowing. He started at St John's primary school at Aroloya Lagos and continued at children's home school in Ibadan, southwest Nigeria.
Ahmed is also known as "Jagaban". He finished his secondary education abroad, where he attended Richard J. Daley College in Chicago, Illinois.
He completed his education at the state university of Chicago and graduated with a bachelor of science degree in accountancy. As well as with several significant honours in 1975. He is said to be among Nigeria's most successful politicians ever. He is currently the national leader of the ruling party in Nigeria, All Progressive Congress (APC).
Related;
Bola Ahmed Tinubu Profile summary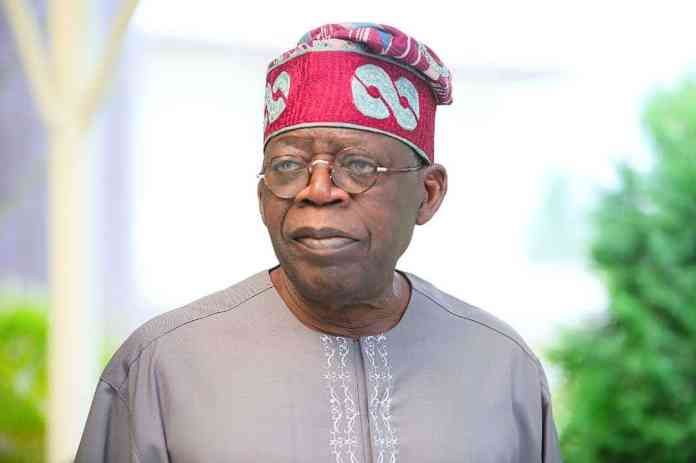 Full name: Bola Ahmed Adekunle Tinubu
Famous as: Bola Tinubu and Asiwaju Bola Ahmed Tinubu
Gender: Male
Birthdate: 29th March 1952
Zodiac sign: Aries
Birthplace: Osun State, Nigeria
Mother: Abibatu Mogaji
Age: 70 years (as of January 2023) Nationality: Nigerian
Ethnicity: African
Religion: Muslim
Profession: Politician, national leader, accountant
Primary school: St John's Primary School in Lagos and Children's Home School in Ibadan
High school: Richard J Daley College in Chicago, Illinois, USA
University: Chicago State University in Chicago, Illinois, USA
Qualification: Bachelor of Science in Accounting
Graduation year: 1979
Marital status: Married
Spouse: Oluremi Tinubu
Children: 4
Notable relative: Attorney Adewale Tinubu (nephew)
Net worth: $4 billion
Facebook: @officialasiwajubat
Twitter: @agohmcfficialabat
Website: www.bolatinubu.com
Bola Ahmed Tinubu Lifestyle and Education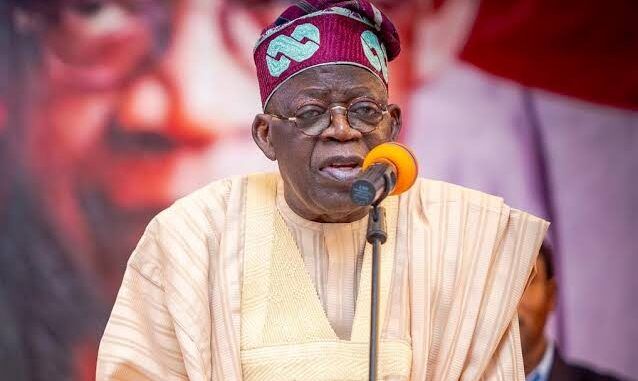 Tinubu is a Muslim. He is married to Oluremi Tinubu, the current senator of the Lagos Central senatorial district. Tinubu's mother Abibatu Mogaji, died on 15 June 2013, at the age of 96. On 31 October 2017, his son Jide Tinubu had a heart attack while in London and was later confirmed dead.
According to affidavits, Tinubu was born on 29 March 1952. His mother, Abibatu Mogaji, was a trader that later became the Iyaloja of Lagos State. He attended St. John's Primary School, Aroloya, Lagos and Children's Home School in Ibadan.
Tinubu then went to the United States in 1975, where he studied first at Richard J. Daley College in Chicago and then at Chicago State University. He graduated in 1979 with a Bachelor of Science degree in Accounting.
Disputes over his age, educational qualifications, and name emerged throughout his political career due to conflicting documents and statements from Tinubu himself.
While there are unsubstantiated rumours that Tinubu was born with a different name to a different family in modern-day Osun State, the main controversy was sparked by discrepancies in certificates Tinubu submitted to the Independent National Electoral Commission.
Documents submitted ahead of running for governor in 1999 falsely stated that Tinubu attended Government College, Ibadan for secondary school and Chicago State University records had his birth year as 1954, not 1952; in response, Tinubu claimed Tokunbo Afikuyomi- who was then a senator accidentally falsified the 1999 submission and the university had simply made an error.
The controversy was reignited in 2022 when documentation submitted by Tinubu to INEC for the presidential election was released, revealing that he did not state the primary or secondary school he attended in contradiction with previous sworn forms and public statements. Wiki.
See Also;
Bola Ahmed Tinubu's Wife and Children
The former governor of Lagos State is married to Oluremi Tinubu. She was the first lady of Lagos State from 1999 to 2007 and is currently the Senator of the Lagos Central Senatorial District.
Bola Tinubu's children Bola and Oluremi Tinubu have four children, Folashade Tinubu-Ojo, Oluwaseyi Tinubu, Abibat Tinubu, and the late Jide Tinubu. Bola Tinubu's children have engaged in politics in one way or another as follows:
Folashade Tinubu-Ojo: Folashade is a highly educated woman with several bachelor's degrees. She is the wife of Hon. Oyetunde Oladimeji Ojo, a member of the House of Representatives. In October 2013, the Oba of Lagos crowned her as the new Iyaloja General.
Oluwaseyi Tinubu: Tinubu's second-born son obtained his education from high-end institutions in Nigeria and abroad. Oluwaseyi was called to the bar in November 2013. He holds the following positions:
Executive Chairman at Loatsad Promo media
Executive Director at Loatsad Global Services LTD
Abibat Tinubu: Unlike other Tinubu's children who are in the limelight, little is known about Abibat. She obtained her education in Boston, Massachusetts, and graduated from Berklee College of Music on 11th May 2013.
The late Jide Tinubu: Not so much is known about the late Bola Tinubu's son. On 31st October 2017, he suffered a heart attack while in London. Later, he was confirmed dead.
Bola Ahmed Tinubu Net Worth
Bola Tinubu's net worth Bola Ahmed Tinubu's net worth is around $4 billion. This Nigerian national leader is recognized as the second richest politician in the country. His wealth comprises high-end cars, a private jet, and real estate properties in various parts of the country.
Bola Ahmed Tinubu Early and Existing Political Career
Asiwaju Bola Tinubu chose to completely forgo his lucrative position at Mobil in favor of public service. He entered politics for the first time as a founding member of the Social Democratic Party (SDP). He was chosen to represent the Lagos West Senatorial District as Honorable
Senator of the Federal Republic of Nigeria in 1992. He made a name for himself in the National Assembly by leading the Senate Committee on Banking, Finance, Appropriations, and Currency.
He joined the people's front fraction due to his loyalty to and love of politics. The faction's head was Shehu Musa Yar'Adua.
After the November 17 coup d'état in Nigeria in 1993, which was conducted by Sani Abacha, the defense minister, he left the country.
After returning from exile in 1998, he quickly rose to fame and was elected governor of Lagos state in May 1999. He is well-known for founding 37 LGAs throughout the state. He served eight years as governor.
Tinubu pledged 10,000 housing units for the underprivileged when he took office in May 1999, but none of this has materialized.
In the eight years he was in government, he made significant expenditures in the state's educational system and decreased the number of schools by handing over many of them to owners who had already moved in.
Additionally, he started new road building that was necessary to accommodate the state's rapidly expanding population.
In April 2003, Tinubu was re-elected governor together with a brand-new deputy governor named Femi Pedro. In those elections, the People's Democratic Party won every other state in the South West.
He fought the federal government, which was then under the administration of Olusegun Obasanjo, over the issue of whether Lagos State had the right to establish additional Local Council Development Areas (LCDAs) to accommodate its sizable population.
The federal government confiscated cash intended for the state's municipal councils as a result of the incident. He participated in ongoing conflicts with PDP leaders like Bode George, the southwest PDP chairman, and Adeseye Ogunlewe, a former senator from Lagos State who had been appointed minister of works, during the later half of his stint in office.
Femi Pedro, the deputy governor, announced his desire to run for governor, which caused tension between Tinubu and Pedro to worsen. On the eve of the party nomination, Pedro withdrew his name from consideration to run as the AC candidate for governor in the 2007 elections. He kept his job as deputy governor but switched to the Labour Party.
On May 29, 2007, Tinubu's term as governor of Lagos State came to an end when Action Congress candidate Babatunde Fashola took over. In 2009, Tinubu was engaged in talks to unite disparate opposition groups into a "mega-party" that could compete with the People's Democratic Party, which was in power at the time (PDP).
With the merger of the Action Congress of Nigeria (ACN), the Congress for Progressive Change (CPC), the All Nigeria Peoples Party (ANPP), a faction of the All Progressives Grand Alliance (APGA), and the new PDP (nPDP), a faction of the then-ruling People's Democratic Party, into the All Progressives Congress in February 2013, Tinubu was one of several politicians who created a "mega opposition" party (APC).
Bola Ahmed Tinubu's mansion and cars
The former governor of Lagos State, Nigeria, is one of the wealthiest people in the country. His wealth is reflected in some of the things he owns, such as his houses and cars.
At the moment, he resides on Bourdillon Road, Ikoyi, in Lagos State. There are no details about the mansion's features. He also owns Ikoyi Estate Foreshore, among other properties. He owns not less than 30 automobiles. He has bought some and received others as gifts from friends and colleagues.
Some of them are Land Range Rover, Prado Jeep, and an armoured 7-seater SUV. In addition to his expensive car collection, the former governor owns a private Bombardier Global 6000 Express jet. It is valued at over $75 million.