As the presidential campaign approaches in about 8 days as ordained by the Independent National Electoral Commission (INEC), the presidential candidate of the African Action Congress (AAC), Omoyele Sowore, and the presidential candidate of the Labour Party (LP) reportedly boarded the same flight to Lagos State for political engagements.
See Also;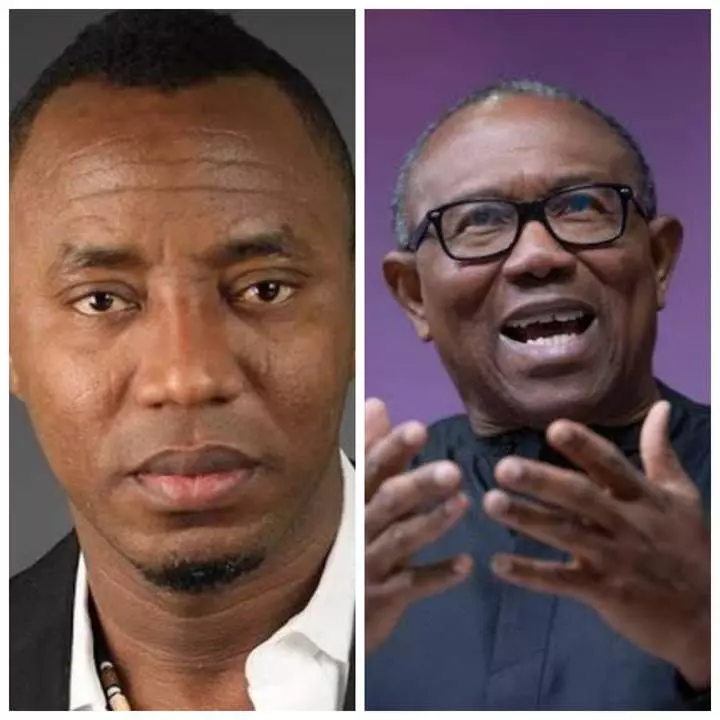 In a post published on the official Twitter platform of the AAC presidential candidate, Sowore disclosed that Peter Obi engaged him in a dialogue during which he requested legal aid on behalf of Obidients who were attacked in Lagos State, adding that he (Sowore) had already condemned the attacks but Peter Obi was unaware.
Sowore tweeted, "Arrived Lagos this morning." I flew on the same FlyAirPeace flight and rode on an airport shuttle with Peter Obi of the Labour Party (LP). Surprisingly, he asked that I intervene concerning attacks on Lagos Labour Party members. I told him I was the first to do so; apparently he wasn't aware.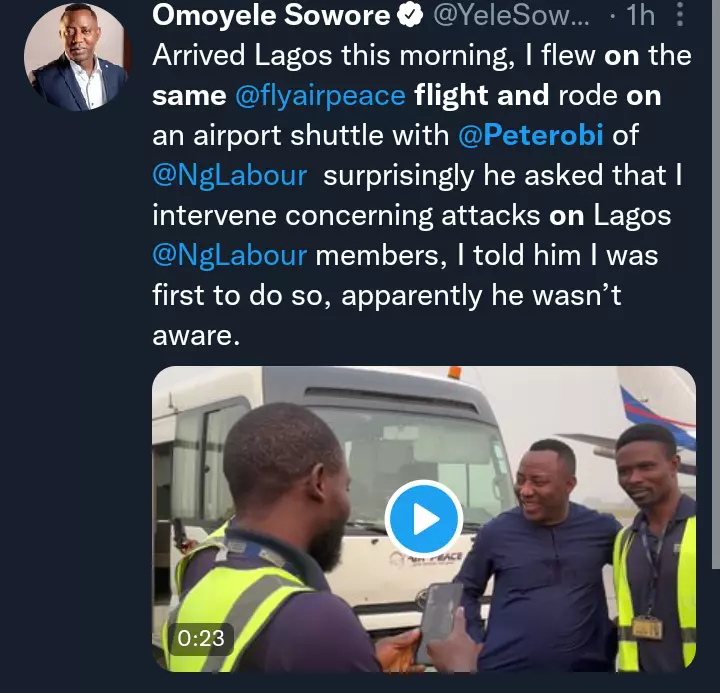 He added, "I did tell Peter Obi that the naira devaluation policy (he supported) has become a huge problem and anguish for the poor people in the country, and he responded that he would have preferred that the policy allowed people to withdraw up to N60,000 at once."