Abductors of 6 adhoc staff of the Independent National Electoral Commission (INEC) in Kogi state have demanded N50 million ransom to secure their release.
The INEC officials were abducted on Obajana road in the early hours of March 19, 2023, during the Kogi State House of Assembly election.
The victims were returning from Kupa North and South in Lokoja Local Government Area of the state where they have gone to conduct the state Assembly election before they were attacked by armed hoodlums.
Families of the victims, who revealed this, yesterday, in Lokoja while speaking with newsmen said the abductors would not budge unless the ransom was paid.
Speaking on behalf of the family, Mr Babalola Peter, who also served as Assistant Presiding Officer II (APO II) in the March 18 state House of Assembly election said his sister was part of those still held in captivity.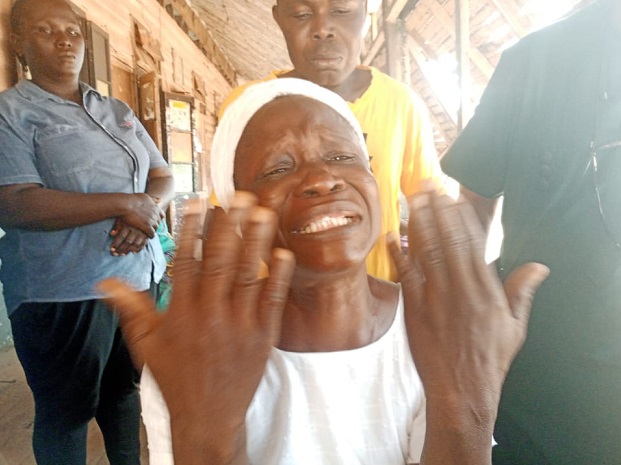 Peter, who faulted the claims by the police that all the kidnapped victims have been rescued, said those still being held include two National Youth Service Corps (NYSC) members, Muhammed Maimunat and Abdulrahman Raji.
"The INEC ad-hoc staff, who are still in captivity are Oyaniran Ruth, Florence Ajayi, Opara Tina and Blessing," he said.
Explaining how the ugly incident occurred, Peter said: "We were actually coming from Kupa North and South for the Kogi State House of Assembly election. I worked in the Kupa North, so we left some minutes past six and we got to Kupa South at 8.03p.m. when we were asked to move to Lokoja by our SPOs. I told them personally that we were not going, that they should allow us to sleep, and that by 4 a.m., the next day, we should wake up and go just like the way we did during the presidential election.
"But the SPOs said he wanted to move. As an APO II, I cannot just tell them no. All other corps members told them to let us sleep over but they insisted on going. So, when they insisted, we had no option but to move. When we got to Obajana, the armed men attacked us. We had six vehicles and our vehicle happened to be the second one.
"The first vehicle was able to pass, while the second vehicle mistakenly hit the culvert and could not move again. Before we knew what was happening, the third vehicle hit us in the back. We had three police officers, only one was armed. When the armed men attacked us, the armed police officer instructed us to pull off our white clothes and run for our dear life. After everyone ran for their life, I discovered that I didn't see my sister, Oyaniran Ruth.
"The incident happened between 1 am and 2 am. Those that were kidnapped were directly from our bus. We told the security agency, including INEC that we were still looking for six people, including my sister. They said we should not worry that we will find them.
"Up till now, nothing has been done. I was shocked when I read in some newspapers that the kidnapped victims have been rescued. Nothing of such. They contacted us recently, demanding N50 million."
Peter called on the government to work towards the release of the abducted victims.
Also, the husband of one of the kidnapped victims, Oluwafemi Olakanmi, said he last spoke to his wife (Florence Ajayi) around midnight, before the incident occurred.
"I have not slept since my wife was kidnapped on March 19, 2023. I only call on God to set my wife free," he stated.