Governor Yahaya Bello of Kogi has won the prestigious Governor of the Year at the 2023 edition of Global Excellence Awards in Nigeria.
The Awards was organised by Global Excellence, one of Nigeria's leading news, entertainment, and lifestyle magazines in Lagos.
The committee on the awards, in a statement in Lokoja on Monday, said Bello was singled out for the award in recognition of his achievements in the growth and development of Kogi.
"This recognition has been corroborated by respected national and international organisations, including his unrelenting commitment to human capital development, empowerment, and infrastructure growth in the education and health sectors of the state's economy.
"The commissioning of impactful and first-of-their-kind projects in the state by President Muhammadu Buhari was an eye opener to the extent of development in Kogi in seven years," it stated.
It noted that on different occasions, the state had also consistently stood out from the crowd in the World Bank's States Fiscal Transparency, Accountability and Sustainability programme, among other first-time feats of the state under Bello.
Kingsley Fanwo, Kogi Commissioner for Information, who received the award in Lagos on behalf of the governor said, "We thank Global Excellence Communications, Publishers of the Global Excellence Magazine for the award conferred on Bello.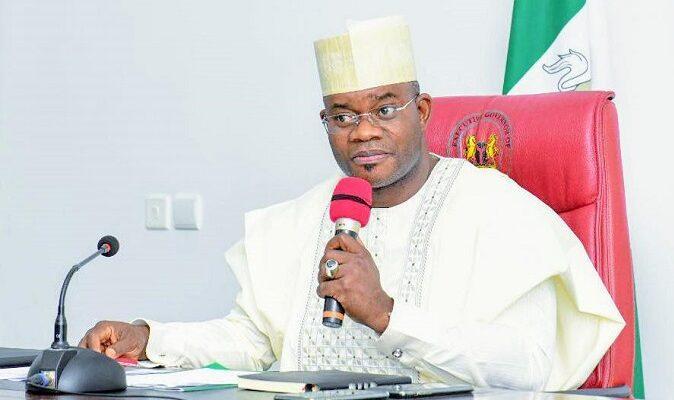 "Bello has delivered landmark projects, including the Reference Hospital that boasts of equipment, many of which are debuting in Africa.
"The world-class model science secondary schools, health institutions and other critical infrastructure such as roads, marked a year of an incredible performance by the phenomenal architect of a new confluence state.
"The Bello Care Programme, which has offered near-free medicare to the people is also gradually improving life expectancy in the state.
"It is, therefore, not in doubt that the governor is deserving of this prestigious award which he has dedicated to his late mother, members of his team and the entire people of Kogi for their incredible support over the years," Fanwo said.
The convener of the Awards, Mayor Akinpelu, explained that the essence of the recognition was to encourage leaders to do more.
He also said the award was to challenge others in their chosen careers despite the challenges confronting the country, particularly in the areas of security and economy.
(NAN)