In a heartfelt plea, Governor Yahaya Bello has encouraged the residents of Kogi State to prioritize unity over tribal differences. Addressing a gathering at the funeral of Late Chief Ali Okwoli, the father of former Kogi East senator Attai Aidoko Ali, Governor Bello stressed the need to preserve the state's unity to collectively harness its abundant natural, mineral, and human resources.
A Call for Emulation of Exemplary Traits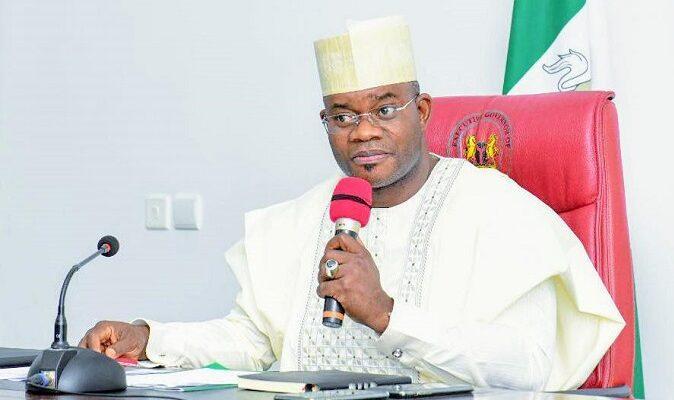 During his speech, Governor Bello highlighted the exceptional life led by the late Chief Ali Okwoli and urged citizens to adopt the qualities that made him stand out. He underscored the importance of standing united against divisive forces that could hinder the progress of the state.
Commitment to Unity and Prosperity
Governor Bello's leadership was commended by Elder Friday Sani Makama, the Kogi State Director General for the Special Task Force on Illegal Smuggling of Firearms and Other Related Offences.
Makama praised Governor Bello for prioritizing the interests of Kogi State above ethnic, political, or religious considerations. He lauded the governor's role in uniting the people and promoting the Kogi agenda.
Governor Bello's Impactful Governance
The governor's presence at the funeral was hailed as historic, as he delivered a heartfelt tribute despite his busy schedule. Elder Makama emphasized the need for Kogi residents to assess Governor Bello's administration objectively, highlighting the positive advancements made during his seven years in office.
Empowerment and Youth Development
Former lawmaker Attai Aidoko Ali also praised Governor Bello's leadership, noting the positive impact on youth empowerment and development. Ali expressed gratitude for the governor's dedication to the welfare of the people of Olamaboro Local Government and beyond.
Governor Bello's Tribute to a Legacy
The funeral ceremony honored Late Chief Ali Okwoli, who passed away at the age of 83. The event served as a reminder of the shared responsibility to uphold unity and celebrate the qualities that make Kogi State a harmonious and prosperous community.
Overall, Governor Yahaya Bello's call for unity and his dedication to the state's progress have earned him commendation for his leadership, with a focus on inclusivity and development that benefits all of Kogi State.