Kogi State Governor, Yahaya Bello, sheds light on his decision to endorse Ahmed Usman Ododo as the All Progressives Congress (APC) gubernatorial candidate for the upcoming November 11th election.
Speaking during the state's 32nd creation anniversary celebration, Governor Bello elaborated on his reasons for selecting Ododo as his successor, aiming to ensure a seamless continuation of his administration's legacies.
Governor Bello commended Ododo's qualities, describing him as a candidate who embodies humility, humanity, and strong leadership skills.
He emphasized his desire to hand over the reins to someone who is committed to sustaining the progress achieved during his tenure and providing the needed empathetic and transformative leadership for the state's next phase of development.
Bello expressed confidence in Ododo's ability to build upon the growth trajectory set by the New Direction Administration. He called upon the people's support for Ododo in the upcoming Kogi State Governorship Elections scheduled for November 11.
Reflecting on the state's journey, Governor Bello acknowledged the challenges faced and highlighted the resilience that led to Kogi becoming stronger and more vibrant. He attributed the current state of the land and its people to both the successes and failures of his predecessors in office.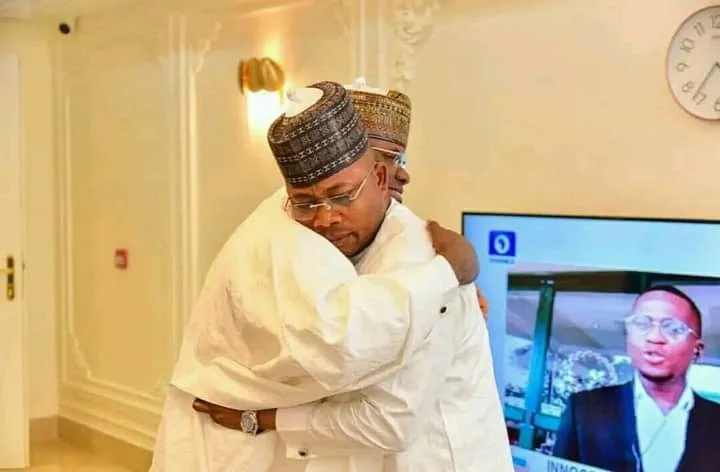 Throughout his governorship, Bello's commitment to the New Direction Blueprint remained the driving force behind the administration's decisions. He highlighted achievements in education, healthcare, infrastructure, youth empowerment, civil service reform, security, and agriculture, despite financial constraints.
The governor's dedication to financial transparency and accountability earned Kogi State top rankings in the World Bank's States' Financial Transparency, Accountability, and Sustainability (SFTAS) index.
Governor Bello's administration formulated the Kogi State 32-Year Development Plan earlier in the year. The plan outlines short-term objectives and long-term aspirations, aligning with the vision of propelling the state's development over the next three decades.
Governor Bello also expressed support for the "harsh-decisions" taken by President Bola Ahmed Tinubu to eliminate long-standing institutional practices, such as the fuel subsidy regime and the floating of the Naira, which aimed to alleviate the burden on ordinary Nigerians.
In conclusion, Governor Bello's endorsement of Ahmed Usman Ododo reflects his commitment to a seamless transition of leadership in Kogi State, while also celebrating the progress achieved during his time in office.