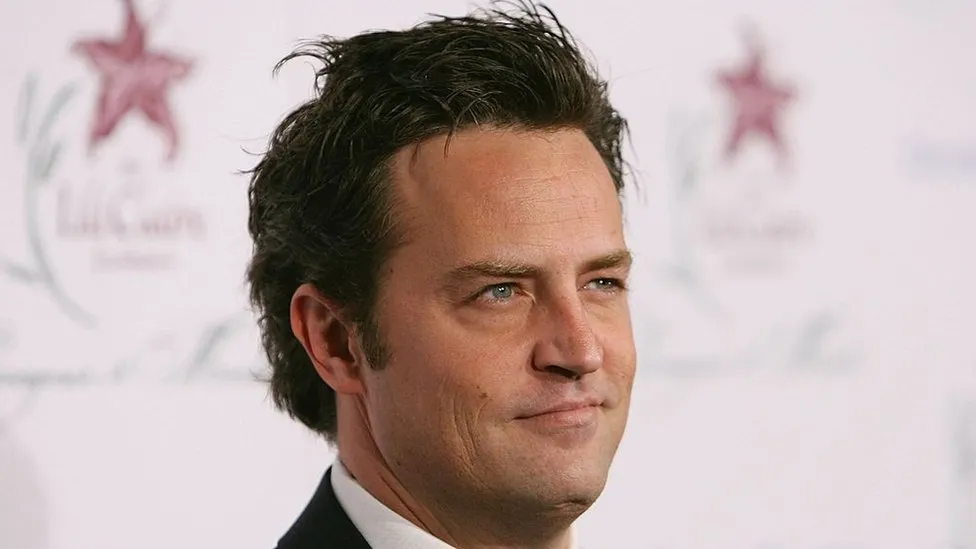 The entire cast of Friends has been left deeply saddened by the tragic loss of their beloved co-star, Matthew Perry, who passed away at the age of 54 on Saturday.
In a heartfelt joint statement, Jennifer Aniston, Courteney Cox, Matt LeBlanc, David Schwimmer, and Lisa Kudrow expressed their profound sense of loss, describing it as an "unfathomable" tragedy.
Matthew Perry, celebrated for his role in Friends, was reportedly found unresponsive in a hot tub at his Los Angeles residence on that fateful Saturday. An inconclusive post-mortem examination has been conducted, with officials awaiting the results of toxicology tests to determine the cause of his passing.
The statement released by the Friends cast to the BBC conveyed their deep emotions: "We are all so utterly devastated by the loss of Matthew. We were more than just castmates. We are a family. There is so much to say, but right now, we're going to take a moment to grieve and process this unfathomable loss. In time, we will say more, as and when we are able."
At the heart of this tragedy is a cherished member of a tight-knit group who shared many memorable moments on and off the screen. Their thoughts and love are with Matthew Perry's family, his friends, and everyone who held him dear around the world.
Further details have emerged regarding the circumstances of Perry's discovery in the jacuzzi at his Pacific Palisades home. The Los Angeles Fire Department reported that an adult male patient was found deceased before the first responders arrived. A bystander had repositioned the victim, ensuring his head was out of the water. Firefighters subsequently extracted the victim and conducted a medical assessment, confirming his tragic passing.
Matthew Perry's contribution to the entertainment world, particularly his iconic role as Chandler Bing in the '90s sitcom Friends, has left a lasting impact on fans and co-stars alike. While at the height of his fame, Perry grappled with addiction issues involving painkillers and alcohol, seeking rehabilitation on multiple occasions. In a 2016 interview with BBC Radio 2, he revealed that he could not recollect three years of filming Friends due to the influence of drugs and alcohol.
Throughout his life, Perry faced various health challenges, including pancreatitis in 2000. In 2018, he underwent a seven-hour surgery following the "explosion" of his colon due to opiate abuse, which left him with a slim 2% chance of survival. Miraculously, he defied the odds and survived, spending the next two weeks in a coma.
Several co-stars and colleagues have paid tribute to Matthew Perry. Hank Azaria, who worked alongside Perry in Friends, described their bond as that of "brothers" and acknowledged Perry's significant role in his journey to sobriety. Philippe Lazzarini, the director of the play "The End Of Longing," written by and starring Perry, spoke of his generosity and how he helped people on their path to recovery.
Kathleen Turner, who played one of Chandler's parents on Friends, shared her sadness for Matthew and praised his sense of humor and good heart.
The news of Matthew Perry's passing has left a void in the hearts of fans and colleagues, with tributes pouring in from across the entertainment industry. Floral tributes have been left outside the Friends apartment building in New York, a symbolic gesture of the profound impact Perry and his character, Chandler, had on the lives of many.