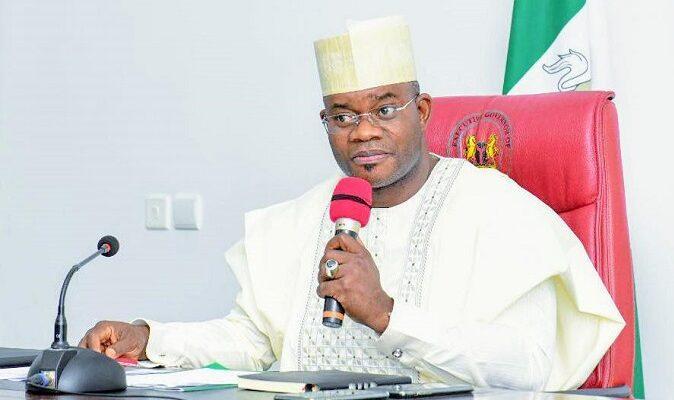 In a recent stakeholders meeting of the All Progressives Congress (APC) held at the Glasshouse of the Government House in Lokoja, Governor Yahaya Bello of Kogi State stressed the importance of unity in the state's political landscape. He asserted that the victory of the APC in the November 11 off-cycle election was not based on ethnic sentiments but on presenting a popular candidate.
Bello emphasized, "Kogi must develop as one united state; under no illusion must any tribe think it could vote for itself and become governor without the support of other tribes. The Nov. 11 governorship election has shown that unity is the watchword." He reflected on his own victory in 2019, stating that he won without pursuing any ethnic agenda and cautioned against tribal sentiments.
The governor commended President Bola Tinubu for supporting the APC in the recent election, attributing the victory to the clean and clear win by the party's candidate, Alhaji Usman Ododo. Bello acknowledged the challenges faced during the election but expressed gratitude that the APC emerged stronger.
Bello highlighted transparency as a key principle in his administration and vowed to ensure that the people enjoyed the dividends of democracy. He regretted that emotions and personal interests had clouded reasoning during the election, pointing to the achievements in road construction, healthcare, and infrastructure development as factors contributing to the APC's overwhelming victory.
The governor described the Igala nation as non-tribalistic and non-racist, noting that poor representation had misled the majority. He assured the people of Kogi West that their concerns would be addressed, emphasizing the need for leaders to educate their constituents about selflessness.
Deputy Governor Chief Edward Onoja congratulated the APC family and the governor-elect for the victory, crediting Bello's support and hard work. Senator Sunday Karimi (APC-Kogi) commended the people of Kogi West for standing by the APC, and the state APC Chairman, Alhaji Abdullahi Bello, expressed appreciation for the party faithful's efforts, promising a review to identify those who betrayed the APC during the process.