How to Score 300 And Above in JAMB 2022
Every year, students battle with their scores during the Joint Admission and Matriculation Board Examination and it keeps them wondering how they can score 300 or 300 and above in the exam especially if they are writing the exam for the first time.
Related: Their Will Be No Extension In The 2022/23 UTME/DE Registration
In most cases, it is not how brilliant or how dull that will reflect in your scores but how smart you can be while answering questions.
Many students suffer from lots of challenges like anxiety, emotional instability, shock, physical blindness and many more which hinders them from achieving their aim during the exam process.
You may also like to see: 500 Kogi students benefit from Senator Adeyemi's scholarships
Are one of those candidate who want to sit for the 2022 JAMB examination and you are a bit nervous? Or, you are not confidence of attaining the university scores that will gain you admission instantly? This is basically for you.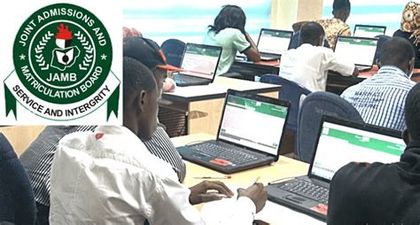 So, sit up now and watch this video because I am very certain that this can help you attain 300 and above in your upcoming 2022 JAMB Examination which is scheduled to hold in this month of April.
Watch the video below:
Join Ebira Online Newsletter
Subscribe to our mailing list and get interesting stories and updates to your email inbox.