It's never unusual to see people looking to know who the Richest "Ebira Celebrities" are, this is because, we have seen over years how celebrities all around Africa have tried so hard to make a name for themselves. Ebira Celebrities would not be overlooked, as most of them have really tried to put their names on the map.
Hard work and smart work will go a long way for you if you really know what you are doing. So, in this post today I will be showing you the top 10 Richest Ebira Celebrities and their net worth.
Tao! And welcome to Ebira Online Media, this is a special list of Top 10 Richest Ebira Celebrities.
How We Arrived at Top 10 Richest Ebira Celebrities Rank.
It's tough to accurately determine how much a particular celebrity has in his bank account, whether in Ebiraland or anywhere in the world. This is because celebrities are not always at liberty to discuss how much their take home is after a job done.
More so there is no accurate reading to determine how much money they make from record sale, Bookings, streaming platforms, Investment or endorsement deals. In as much as some celebrities in the world keep their finances to their selves, some still find a way to boast about their fat bank accounts.
Either way we've put in to consideration some factors to come about this list and rank them accordingly.
Factors Considered
Journey so far
Hit projects
Businesses, Asset & Investment
Industry
Relevance
Below are the list of 10 Richest Ebira Celebrities, starting from number 1 – 10
Also Read: Richest Men in Ebiraland
Richest Ebira Celebrities.
| | | |
| --- | --- | --- |
| S/N | Celebrities Name | Net Worth in Naira |
| 1. | Mercy Johnson Ozioma Okojie | N831,948,831.82 |
| 2. | Oyiza Momoh | N540,766,740.68 |
| 3. | Prince Bashir Ataba | N80,000,000 |
| 4. | DD Hi Speed | N75,000,000 |
| 5. | Oyiza Comedy | 35,000,000 |
| 6. | DJ Nana | 32,000,000 |
| 7. | Hajia Juwa Omadivi | 30,000,000 |
| 8. | Edward Jatto | 30,000,000 |
| 9. | Sharon Sonia | 10,000,000 |
| 10. | Ahuoiza | 5,000,000 |
2. Oyiza Momoh
Oyiza Momoh is a famous TV Actress, who was born on June 1, 1995 in Scotland. Best known for playing the role of Aneisha Jones in the CBBC television series M.I. High(2007) and The Dog Ate My Homework (2014). She has also been a presenter on The Saturday Show. According to Astrologers, Oyiza Momoh's zodiac sign is Gemini.
Her family is originally from Nigeria, Adavi Local Government Area.
With our analysis Oyiza Momoh's net worth is $1.3Million which is N540,766,740.68 million naira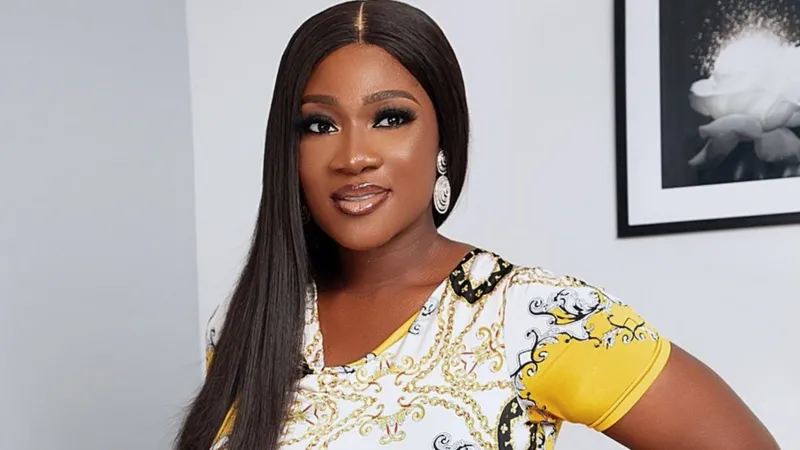 1. Mercy Johnson Ozioma Okojie
Princess Mercy Johnson Okojie is a beloved Nigerian actress. The Nollywood actress has starred in quite an impressively long list of films. Directors are always sending her scripts. It is even rumored that she receives scripts from American directors. Her kind-hearted nature and strong faith make her an excellent role model for young Nigerian girls. She is adored by many. She balances a strong acting career with a happy family life. She made headlines when she was seen with her daughter, Purity, riding the train in Lagos. The train is considered to be a means of transportation not suitable for the very rich. When she experienced car trouble, she didn't think twice about hopping a train with the "ordinary people".
Mercy Johnson's net worth is $2,000,000, which is N831,948,831.82.
5. Oyiza Comedy
Sheidu Oyiza Joy Popularly known as Oyiza Comdey is a comedian and a Content Creator, from Kogi in Okene L.G.A, who grew in both Okene and Rivers state (Port Harcourt) in Nigeria.
In her journey on self discovery she ventured into film making, setting her on the path to becoming what she determined to become. 2016 she joined Nollywood where she got starred for her first role in the movie God's Of War.
After the success of the movie she challenged herself to building her craftsmanship in make-up artistry, which
She spent two years working on, before she finally decided to do something more than she aimed for and joined the comedy industry.
Oyiza then decided to start with the Real House comedy for two years, where she was able to learn and build her acting and comical character better, and after the exposure she gained courage to start her own brand "OYIZA COMDEY" in the year 2019.
She's been able to work with other top content creator in the comedy industry like the likes of "SIR BALO" and others, with whom have been able to influence her growth and she's at the moment ready to work with many more.